Bernina – wrzesień 2018
OTWARCIE PRACOWNI KRAWIECKIEJ WYPOSAŻONEJ W SPRZĘT BERNINA
W FABLAB MAŁOPOLSKA W KRAKOWIE
Październik 2018

FABLAB Małopolska
Kraków, ul. Królewska 65A
---
Kursy szycia patchworku, ogólnodostępne: multi-hafciarki, rama i maszyna do pikowania longarm BERNINA Q24, maszyny do szycia, owerloki, renderki….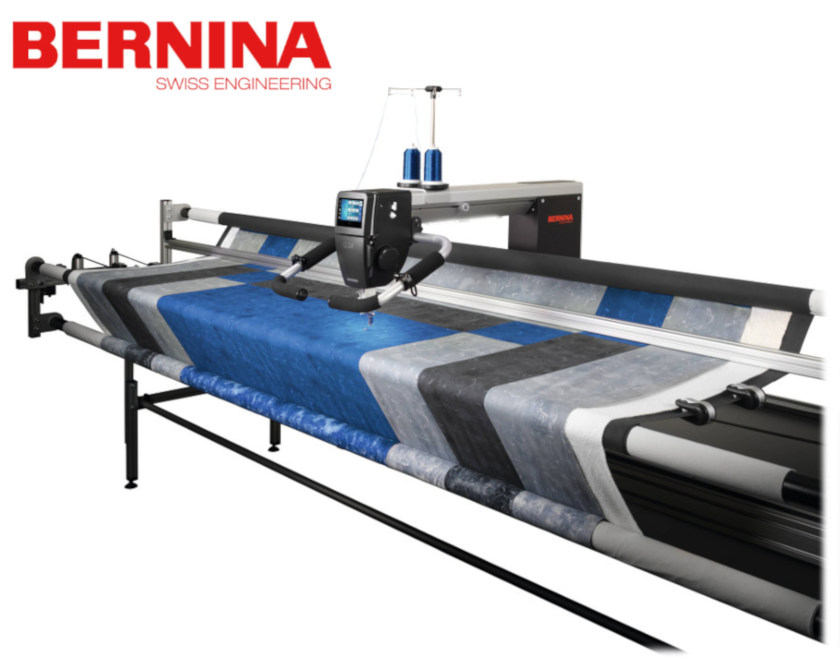 ---
Co to jest FABLAB ?
FABLAB (z ang. Fabrication Laboratory) to rodzaj pracowni lub laboratorium, a także połączenie kilku pracowni w jedno miejsce, gdzie można w praktyce zrealizować każdy pomysł. To kreatywna przestrzeń dla hobbystów, majsterkowiczów, modelarzy, architektów, artystów i inżynierów, którzy wykorzystując dostępne urządzenia, materiały i narzędzia mogą tworzyć własne dzieła z każdej dziedziny.
FABLAB to miejsce fabrykacji i kreatywnego tworzenia. FABLAB-y posiadają na wyposażeniu ogólnodostępne urządzenia, które mało kto posiada w swoim gospodarstwie domowym, a dzięki którym możliwe jest tworzenie, zabawa i rozwijanie pasji i hobby. Jest to idealne miejsce, w którym możesz realizować wszystko co "urodzi" się w naszej głowie. Założeniem FABLAB-ów jest to, że każdy może wnieść swoją wiedzę i poszerzyć ją dzięki pomocy kogoś innego.
W Krakowie powstaje właśnie takie miejsce – FABLAB Małopolska
Małopolska Agencja Rozwoju Regionalnego SA powołała fundację Inteligentna Małopolska. Fundacja odpowiadała jest za zarządzanie FABLABem Małopolska. Powołanie FABLAB-u Małopolska wzorowane jest na analogicznych instytucjach działających już na świecie. Obecnie w ponad 100 państwach działa ponad 1000 FABLABów.
---
Pracownia krawiecka z urządzeniami BERNINA
Spośród wielu pracowni w FABLAB Małopolska zostanie uruchomiona Profesjonalna Pracownia Krawiecka BERNINA umożliwiającą szycie, haftowanie oraz pikowanie na najbardziej zaawansowanych technicznie urządzeniach, programach i akcesoriach szwajcarskiej marki BERNINA.
Pracownia wyposażona zostanie w najnowsze urządzenia marki BERNINA – potentata w świecie szycia, haftu i pikowania.
Firma BERNINA nieprzerwanie od 125 lat w swoich maszynach projektuje, tworzy i wykorzystuje najlepsze światowe rozwiązania i technologie w dziedzinie szycia, haftu i pikowania. Uznana na całym świecie marka posiada w swojej ofercie maszyny do szycia i akcesoria dedykowane specjalnie do szycia patchworku i pikowania.
---
BERNINA to gwarancja najwyższej precyzji mechanicznej i elektronicznej. Jakość, solidność, trwałość, niezawodność  i bezawaryjność to jedne z wielu atutów firmy. Szwajcarscy inżynierowie BERNINA to prawdziwi wirtuozi w świecie pikowania, haftu komputerowego i szycia… Każde urządzenie BERNINA posiada w sobie  cząstkę szwajcarskiej tradycji i dziedzictwa, a  jakość i solidność każdego produktu są NIEPODWAŻALNE I NIEPOWTARZALNE.
To właśnie urządzenia marki BERNINA zostały wybrane przez Państwową Organizację do wyposażenia pracowni krawieckiej w FABLAB Małopolska. Fundacja Inteligentna Małopolska postawiła na niezaprzeczalną innowacyjność, najnowocześniejsze technologie oraz legendarną solidność i niezawodność szwajcarskiej marki !
Nie trzeba chyba lepszej rekomendacji dla urządzeń BERNINA… Najbardziej zaawansowane technicznie urządzenia do szycia na polskim i europejskim rynku będą w kolejnym miejscu udowadniać swoją doskonałość, o której będą mogli przekonać się kolejni hobbyści, entuzjaści i zawodowcy.
---
W pracowni krawieckiej FABLAB Małopolska będzie można korzystać z urządzeń BERNINA z każdego segmentu:
---
FABLAB Małopolska to idealne miejsce dla osób szyjących Patchwork
Osoby szyjące patchwork i pikujące z pewnością najbardziej zainteresują maszyny dedykowane do szycia tych właśnie Dzieł Sztuki.
Na wyposażeniu pracowni krawieckiej w FABLAB-ie znajdować się będzie (ogólnie dostępna) najbardziej zaawansowana technicznie maszyna do pikowania typu Long Arm BERNINA Q24 wraz z ramą do pikowania o długości 3.6m !
Ten unikatowy model posiada ogromne 24 calowe ramię dając nam 61 cm przestrzeń pomiędzy igielnicą, a obudową maszyny. Tak ogromna przestrzeń pozwala na łatwe i przyjemne pikowanie nawet ogromnych patchworków.
Niesamowita i imponująca jest też prędkość z jaką maszyny do quiltingu lnii Q potrafią szyć – 2 200 (dwa tysiące dwieście) ściegów na minutę ! Maszyna posada wbudowany system BERNINA BSR pozwalający na zachowanie idealnej długości ściegu podczas pikowania "z wolnej ręki" – FreeMotion.
Long Arm BERNINA Q24 w połączeniu z zaawansowaną konstrukcyjnie ramą do pikowania BERNINA o długości 3.6m dedykowaną do maszyn z linii Q, tworzą prawdziwe ARCYDZIEŁO Inżynierii ! Więcej informacji o maszynach Long Arm i ramach do pikowania BERNINA znajdą Państwo na stronie: www.BERNINA.Quilting.pl
Dodatkowo do szycia patchworku dostępne będą maszyny do szycia BERNINA 540 wraz z laserowymi stopkami do pikowania BERNINA BSR. Dzięki tej stopce mamy możliwość swobodnego, ręcznego przesuwania materiału pod igłą, a laserowy czujnik dobierze odpowiednią prędkość szycia do tempa z jakim przesuwamy materiał. Możemy tym samym wykonywać pikowanie z wolnej ręki zachowując jednakową długość ściegu zarówno szyjąc ściegiem prostym jak i ściegiem zyg-zag. W rozwinięcie tej funkcji wyposażona jest także maszyny typu LongArm BERNINA Q24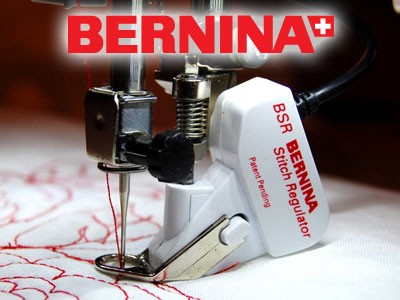 Kolejnym udogodnieniem dla osób szyjących patchwork będą Multi-Hafciarki komputerowe BERNINA B700 oraz BERNINA B770 QE (Quilter Edition), które pozwolą na upiększenie patchworku haftem komputerowym oraz narzędziami dodatkowymi systemu BERNINA DesignWorks takimi jak: PaintWork (malowanie), CutWork (wycinanie) i CrystalWork (kryształkowanie).
---
Kursy szycia patchworku i nie tylko….
W pracowni prowadzone będą kursy szycia (w tym szycia patchworku), haftu i pikowania. FABLAB Małopolska to miejsce, w którym będzie można szyć i pikować patchworki, ozdabiać i upiększać haftem gotową odzież, a także szyć od podstaw elementy garderoby i przedmioty codziennego użytku.
FABLAB Małopolska to także idealne miejsce dla hafciarzy, quilterów, patchworkowców, projektantów mody, osób szyjących hobbystycznie i każdego pasjonata oraz entuzjasty szycia niezależnie od stopnia jego wiedzy, umiejętności i doświadczenia. Każdy będzie mógł skorzystać z maszyny do szycia, multi-hafciarki komputerowej, maszyny do pikowania, owerloka czy podszywarki.
FABLAB Małopolska to także społeczność ludzi, którzy chętnie dzielą się swoją wiedzą, umiejętnościami i doświadczeniem oraz służą pomocą podczas pracy z maszynami. Pomogą, pokażą, wytłumaczą, zademonstrują i poinstruują.
Pracownia będzie także wyposażona w stół krojczy oraz profesjonalną prasowalnicę przemysłową marki COMEL, a także akcesoria do cięcia i krojenia OLFA oraz nożyczki krawieckie PREMAX.
---
Serdecznie zapraszamy do uczestnictwa w zajęciach
i warsztatach oraz do kreatywnej zabawy !
KRAKÓW
ul. Królewska 65A
Otwarcie – Październik 2018
Szczegóły na naszym facebooku: BerninaPolska
i na: www.BERNINA.pl

oraz na:
---